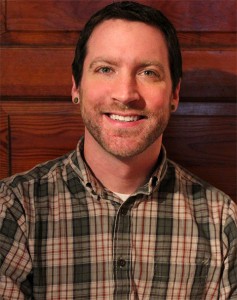 Social Justice: A New Model of Practice for Sign Language Interpreters?
The presentation covers the roles and values of social justice as key components in the interpreting field. Drawing on a transformational leadership style, sign language interpreters engage participants in new ways.   The presentation will highlight issues which result from transactional leadership exchanges with marginalized individuals.  The first will be the link between interpreters' ability to reestablish connections with community members and Deaf individuals' autonomy. The second will be to explore the roots for social justice as a means to build a community where people are no longer kept quiet.
Pre-event Dialogue
Please take opportunity to dialogue with Dave on these topics prior to the event by submitting comments below.
Workshop | Transformational Leadership:  Working Toward a Social Justice Model for Sign Language Interpreters
All sign language interpreters inhabit leadership positions of some kind in their work, regardless of whether these expressions of leadership readily meet traditional definitions.  Interpreters acting on the basis of social justice, actively work on aligning themselves (as part of the interpreting community) with Deaf and hearing participants.  Interpreters in this position can positively impact (e.g., bridge gaps, and enhance lives) individuals who possess two very different understandings of the world.  Interpreters through a lens of social justice can learn how to become growth-oriented practitioners and leaders.  Workshop participants will carry with them new skills.  First, they will learn to identify undesirable practices and how to work toward adopting social justice skill sets that will leave them open to creative and courageous solutions.  Second, they can inspire others to collaborate, and third, work toward dismantling systems of privilege and oppression while sustaining respect and trust of those they serve.  As we move forward by positively impacting lives, let us realign our collective social justice values with Deaf community members and bring back interlocutors' autonomy.