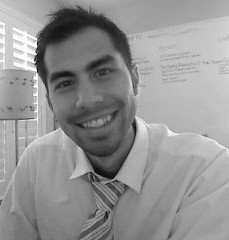 Wing Butler
Wing Butler is an entrepreneur and sign language interpreter, passionate about building the sign language/Deaf economy. He uses his social media prowess and unique appreciation for life to build business opportunities that enhances the field of sign language interpreting.
Patrick Graybill
Patrick was among the original members of the National Theatre of the Deaf troupe. After leaving NTD, he taught performing arts and literature at the National Technical Institute for the Deaf and spent time working at Sign Media. Now retired, it has been his joy to be a consultant with sign language interpreters or a tutor for interpreting students and observe how English can be translated into American Sign Language.





Leslie Greer
Leslie received her Linguistic MA from the University of Rochester, New York. She is currently the first Deaf president of CIT since 2012. She is a past president of ASLTA for two terms. Currently Leslie is the ASL Department Chair at the Mt. San Jacinto College, Menifee, California. She is fluent in Japanese Sign Language.






Joseph Hill
Joseph is Assistant Professor in the Specialized Education Services department at the University of North Carolina at Greensboro. His areas of interest in socio-historical and -linguistic aspects of African-American variety of American Sign Language and attitudes toward signing varieties in the American Deaf community.






Mindy Hopper
Mindy, Deaf, has been in the field of Deaf and interpreting education for 30+ years.  Currently, she is teaching for the Department of Liberal Studies at the National Technical Institute for the Deaf in Rochester, NY.   Mindy argues that d/Deaf people are savvy navigators, despite being confined to the periphery of spoken language privilege communities.
Marvin Miller
Marvin teaches Deafhood classes across the country to the Deaf community, and he is on the board of Deafhood Foundation. Marvin has a background in media and journalism. He is father of four Deaf children, and he resides in Washington, DC.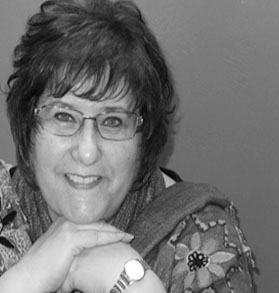 Sharon Neumann Solow
Sharon is a heritage signer who works with great joy as an interpreter, coordinator, performer, lecturer, author and consultant.  Her 50-year career has taken her around the world. A working interpreter, who enjoys working with people with limited language proficiency,  Sharon's most significant contribution is 3 fabulous granddaughters.





Amy Williamson
A bilingual child of Deaf parents. A traveler. Amy is the mama of 2 sweet boys who are filled with mischief and magic. They are Otis, 10 and Ben Sky, 8. Amy also has a 22 year old daughter, Mika, who is a 4th year student at RIT. She is the daughter of Mary Ella Scarboro and Barney Williamson, both former teachers at the Eastern NC School for the Deaf. She LOVES the work she does and is an interpreter by choice, not by birth.
Stay on top of the latest and greatest.​
We will never share your info.​
Sign me up!