DENNIS COKELY

1

min read
March 10, 2013
Sign Language Interpreters: The Importance of the Day Before
Dennis suggests that the secret to successful interpretations often rests on "One thing. Just one thing" – remembering "the day before". Our failure to remember "the Day Before" means that we act on assumptions that generally result in lack of meaning equivalence in our interpretations.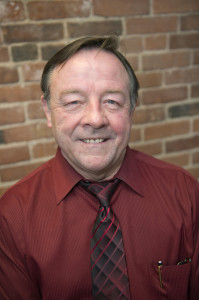 Pre-event Dialogue
Please take opportunity to dialogue with Dennis on these topics prior to the event by submitting comments below.
Workshop | Deaf Community Health Quotient
The session will focus on the nature of our connectedness with the Deaf Community. Clearly the field of interpreting has changed dramatically over the past forty years and many of the changes have significantly altered the relationship between interpreters and Deaf people. As a field we have sometimes remained silent while individuals and entities that know little or nothing about the Deaf Community and even less about our work as interpreters create the circumstances that have altered our relationship with the Community. At other times our professional organization, the RID, has created the circumstances that alter our connectedness with the Community. An example of this is the Code of Professional Conduct that seems to place greater emphasis on mandating common behavior rather than on cultivating ethical decision-making.
What's everyone chatting about?
Stay on top of the latest and greatest.​
We will never share your info.​
Sign me up!