Will Sign Language Interpreters Recognize Their Own Reflection?

7

min read
August 22, 2013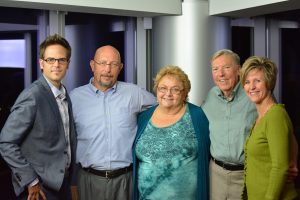 As I rub the blur of the 2013 RID conference from my eyes, I am left feeling a sense of appreciation for the conference program that took attendees through a highlight reel of contributions that have shaped both RID and the field as we know it. This stroll through history reminded me, perhaps other conference goers as well, that many meaningful contributions to the field of sign language interpreting have been made by those with a keen awareness of their own inexperience.
As the glimpses of our collective history shared at the conference exemplified, it takes individual and organizational courage to look into the unknown, lean forward and do what's right for the future of the field—regardless of experience.
Extending a Reflection
It is with this backdrop that I tip my hat to Tina Maggio and Shane Feldman, and the RID Board for leaning forward into in the unknown to embrace the proposal to have a social media sponsor for the 2013 RID conference.
What is exhilarating about social media is why it is threatening—we humans are at the center of it. At StreetLeverage, we believe that social networking is a near immediate reflection of how we humans see and engage the world as we find it.
In the framework of the coverage of the 2013 RID conference, StreetLeverage endeavored to extend a reflection of the conference to sign language interpreters via the social web. It was our aim to encourage engagement and most importantly to add to the depth of the individual and collective reflections of sign language interpreters on important topics and industry developments.
Were we successful? You'll have to be the judge.
Coverage Highlights
If you missed some or all of the StreetLeverage coverage of the 2013 RID conference, never fear. What comes next is our very own highlight reel.
Interviews
We put our cameras to work capturing conversation with key players and conference goers and asked them to share their experience and views on the future of the field, the challenges we face, and how we might define success moving forward.  You can find a smattering of those conversations below.
We sat down with outgoing President of RID, Brenda Walker-Prudhom, to get her feelings about her term as President.
We met with the incoming President of RID, Dawn Whitcher, to get her view on the future of the organization.
We met with the Superintendent of the Indiana Deaf School, David Geeslin, to talk about how Deaf Schools can fortify the skills of sign language interpreters.
We asked conference attendees about their experience and what they enjoyed most about the conference.
We met with 2013 RID conference keynote speaker, Flavia Fleischer, to gain insight into her keynote speech and the importance of Deaf Community Cultural Wealth.
We sat down with RID Executive Director, Shane Feldman, to get his impressions of his first RID conference and how the experience will guide his work.
You can find additional interviews and video coverage of the conference by clicking here.
Live Updates
We covered the largest amount of the 2013 RID conference via live updates on Facebook and Twitter. You can find the coverage by visiting the StreetLeverage Facebook page and reviewing our Timeline for the sessions you are interested in. Or, you can find the coverage on Twitter by searching #RID2013 or @streetleverage.
* If you are interested in the live streaming so graciously offered by RID, you can find it by clicking here. (Note, you will have to search through a number of events to find RID sessions).
Photo Album
We hope you enjoy a collection of pictures from the 2013 RID conference. We had a lot of fun and appreciate everyone at the event being a good sport about our capturing the celebration. You can find them here. 
Educational Sessions
We attended several of the educational sessions during the conference. We hope you'll find these interesting and informative.
Pamela Whitney, Matthew O'Hara and David Bowell noted that most ethical complaints stem from some sort of perceived violation of the Code of Professional Conduct via information shared on social media websites like Facebook.
Liz Mendoza uses the results of her online survey as a backdrop to explore if expert and novice sign language interpreters differ in prioritized competing meta-ethical principles when making ethical decisions.
Richard Brumberg and Donna Flanders empower sign language interpreters in educational settings by providing the tools to become an effective member of the IEP team.
You can find additional session coverage here.
Team StreetLeverage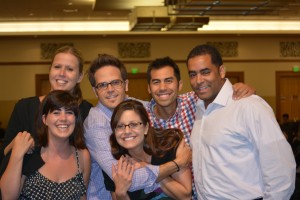 I wish this would get easier, but it just doesn't. I struggle to effectively articulate my gratitude for the work of the team of dedicated friends of the industry that made the StreetLeverage coverage of the 2013 RID conference possible. May karma smile upon each of them. In order expedite, I am sending karma wishes into the universe on their behalf.
Hayley Baccaire
May your contribution bring your family the swim test results it deserves and not less than 2 rooms of air conditioning.
Wing Butler
May your efforts deliver you endless evenings of milk and cookies and the knowledge that giants do come in all shapes and sizes.
Lindsey Kasowski
May your work at the conference bring you a tall and handsome that embraces both your 140-character addiction and your relationship with Starbucks.
Diane Lynch
May your contribution bring your mother a speedy recovery and you a fresh supply of rice cakes and natural peanut butter to share.
Jennifer Maloney
May your efforts bring you a readily available supply of gum and a life that never finds you squinting at an ice cream parlor menu.
Lance Pickett
May your work bring you a home studio that levitates with excitement each time you enter.
Paul Tracy
May your contribution bring you a cameo with Harvey Spector and 5 pink shirts with kicks to complement. Oh, and an office with electricity!
Amy Williamson
May your efforts bring you the academic success you deserve and the quiet satisfaction that your plight to change the world for two little boys is well on its way.
Group, thanks for your willingness to put in the grueling hours necessary to ensure the coverage extended was worthy of the industry receiving it. I am proud to know you and call you my friends. 
Sponsors
As you can imagine, the StreetLeverage coverage of the 2013 RID conference would not be possible except for the generous support of our partners. I would like to thank each of them for their contribution and support of StreetLeverage and our aim to amplify the perspective of sign language interpreters.
Stand with me and raise a glass in honor of the companies that put their resources where there mouth is?
Gallaudet Interpreting Service (GIS) | Washington, DC
Champion Level Sponsor
The Sign Language Company | Los Angeles, CA
Champion Level Sponsor
Professional Sign Language Interpreting (PSLI) | Denver, CO
Activist Level Sponsor
Purple Communications | Rocklin, CA
Activist Level Sponsor
Sorenson Communications | Salt Lake City, UT
Advocate Level Sponsor
TCS & Associates | Rockville, MD
Advocate Level Sponsor
Partners Interpreting | Boston, MA
Advocate Level Sponsor
Access Interpreting | Washington, DC
Founding Sponsor of StreetLeverage – Live and Supporter Level Sponsor
Sign Language Interpreting Professionals (SLIP) | Pittsburgh, PA
Supporter Level Sponsor
Deaf Access Solutions (DAS) | Bethesda, MD
Supporter Level Sponsor
Visual Communication Interpreting (VCI) | Knoxville, TN
Supporter Level Sponsor
 In the End
At the end of the day, I am hopeful that the StreetLeverage coverage of the 2013 RID conference added value to those attending and was found to be informative and insightful for those sign language interpreters and industry stakeholders attending from afar.
I also hope, at some point, that the coverage of the conference can be used as an example of what is possible when new ideas are embraced, courage is taken, and generosity abounds.
The industry reflection we are creating today is what will be used to measure our progress 50 years from now. Lets create one we are proud to recognize.
What was your favorite part of the conference (live or virtual)?
* Interested in receiving StreetLeverage posts in your inbox?
Simply enter your name and email in the field above the green "Sign Me Up!" button (upper right-hand side of this page) and click "Sign Me Up!"
What's everyone chatting about?
Stay on top of the latest and greatest.​
We will never share your info.​
Sign me up!