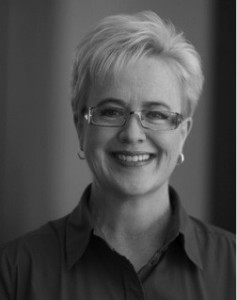 Carolyn Ball, Ph.D, CI/CT is currently The Executive Director of the VRS Interpreting Institute (VRSII) in Salt Lake City, Utah and Adjunct Professor at the University of North Florida.
Dr. Ball received her B.S., and M.A. in Administration from Brigham Young University—then earned her Ph.D. in 2007 in Adult Education from Capella University. She has served on the Conference of Interpreters Board for twelve years in a variety of positions, three of which were President. Carolyn is the proud aunt of 21 nieces and nephews and spends her free time riding her Trek Madone road bike.
Talk
Does the Past Hold the Answer to the Future of Sign Language Interpreting? 
Carolyn's talk will examine how the profession of sign language interpreting might be very different if 50 years of recommendations had not gone ignored.
Workshop
Hindsight Isn't 20/20: Historical Perspectives & Sign Language Interpreting
This workshop will guide participants on an exploration of current interpreting competencies, training domains and testing standards and will set the stage for reflection and comparison of these to the many recommendations made in our field since 1964.
Stay on top of the latest and greatest.​
We will never share your info.​
Sign me up!