STEPHANIE FEYNE

2

min read
March 10, 2013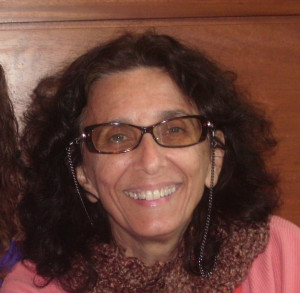 Authenticity: The Impact of a Sign Language Interpreter's Choices
What does it mean to be "authentic" when we communicate with others? How do interpreters present an "authentic" representation of someone's message? How do we determine if we can produce interpretations that present individuals as their authentic selves? What is the impact of the choices we make? Can interpreters produce authentic interpretations in all venues or are there limits?
This talk covers theory from linguistic anthropology and interpretation studies on interaction and the impact of interpreting choices. Information from new research on the impact of interpreting on perceptions of Deaf professionals will be included. In addition, the history of interpreter selection will be examined – how interpreters have moved from being selected by the community to self-selecting for work to agency-selection. What are the impacts of this shift? How can interpreters work to align with consumers in providing interpretation that represents Deaf individuals as authentic conversants?
Pre-event Dialogue
Please take opportunity to dialogue with Stephanie on this topic prior to the event by submitting comments below.
Workshop | Authentic Interpreting: How Interpreting Choices Affect the Perception of Deaf Speakers
When you listen to professionals speak, what is it that makes them sound knowledgeable and competent? When we interpret for a professional Deaf person do they also sound knowledgeable and competent? Our personal style and repertoire have an impact not only on what we sound like to others, but how we make Deaf people sound. How do we ensure that the Deaf professional is represented as authentic and credible?
In this workshop we will explore some of the challenges in and strategies for interpreting from ASL into spoken English, especially when working in professional settings. Topics will include: theories of communication, register, and structures in ASL that are vastly different from those in English (such as reported/constructed dialog, constructed action, repetition, tense continuity, and representation of culturally specific knowledge).
What's everyone chatting about?
Stay on top of the latest and greatest.​
We will never share your info.​
Sign me up!