What Characteristics Should the New RID Executive Director Have?

2

min read
August 3, 2011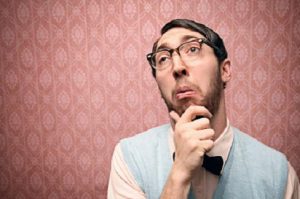 The removal of longtime Executive Director, Clay Nettles, on the eve of the 2011 RID National conference came as quite a surprise.  See the official information release here.  A change in leadership at the top of any organization has many considerations.  It is my hope that—in the end—both RID and Clay can find a mutually agreeable way through the transition.
During the conference Cheryl Moose, outgoing RID President, stated, "it's a new day at RID and we look forward to moving things along with the hiring of a new Executive Director."  Clearly, this position is important to the success of RID and its representation of the sign language interpreter community.  In my mind, because this position is so important, the Search Committee should be seeking specific characteristics.
Specific Characteristics
Keep the organization in sync with its members, and work with the Board to get ahead of the issues confronting the industry.
Passionately tell the story of our industry.
Recognize that both the organization's success and their success—ushering in a new day—depends on their ability to identify patterns of change and position RID accordingly.
Reshape the way the organization, its members, and industry businesses/organizations work together.
Work with the Board to mold a future group of leaders in order to multiply RID's ability to make better decisions and get things done.
Anticipate external forces that may limit the forward movement of the organization.
Insist on accountability throughout all facets of RID.
Consistently recognize the contributions of the current and past artists within our field.
While this isn't an exhaustive list, I believe—based on my purview of the industry—RID would be well served by someone with these skills.
Roll-up your sleeves Search Committee; you're going to need to get dirty on this one.
What's everyone chatting about?
Stay on top of the latest and greatest.​
We will never share your info.​
Sign me up!