StreetLeverage – Live | Sponsors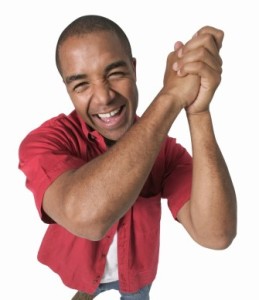 Progressive Thinkers
StreetLeverage – Live | Atlanta sponsors play a significant role in the success of this event and the work of StreetLeverage to amplify the perspectives of sign language interpreters. StreetLeverage extends its sincere appreciation to our sponsors and recognizes them for their progressive thinking and commitment to thought leadership within the field of sign language interpreting.
Join us in thanking them for their support!
* For information on sponsoring StreetLeverage – Live, please contact Brandon Arthur.
Platinum
Access Interpreting  |  Washington, DC

Access Interpreting is proud to be the founding sponsor of StreetLeverage – Live.  Access is a nationwide communications service provider solely invested in enriching the quality of life of the Deaf and hard of hearing community.
With our top of the line Access Portal system, you can easily view, accept, track, and invoice your assignments. Our friendly schedulers are available 24/7 to take care of the logistics; so you can focus on providing your services. Contact us to learn more about how we can work together.
| Website
Gold
Sorenson Communications  | Salt Lake City, UT

Sorenson Communications (www.sorenson.com) provides the highest-quality communication products and services for deaf and hard-of-hearing individuals. The company's offering include the Sorenson Video Relay Service® (SVRS®), the highest-quality video interpreting service; Sorenson ntouch® suite of products – the ntouch® VP videophone, ntouch® PC, ntouch® Mobile, all designed specifically for use by deaf people; and Sorenson IP Relay® (SIPRelay®), a text-to-speech relay service.
| Website
Purple Communications | Rocklin, CA
At Purple, we're dedicated to developing fast, easy and convenient communications technology to fit your individual lifestyle. Because of our many innovations and firsts, including Internet relay, wireless relay, mobile communication apps, real local 10-digit number access for video and text relay customers, and interpreting services, Purple continues to be a strong leader in VRS. Our most recent innovation, SmartVP™, is much more than just a TV-top videophone, it's a state-of-the-art device that is changing the way our customers communicate, making Purple your smarter VRS choice. For more information about SmartVP, go to www.purple.us/SmartVP. To download Purple's New P3 and P3 mobile, go to www.purple.us/trynow.
| Website
Silver
Partners Interpreting  |  Boston, MA

Partners Interpreting LLC is a full service interpreting agency. Entering into their fourth year of operation, PI is proudly owned and operated by interpreters who are CODAs. PI serves the thriving deaf community in Massachusetts and Rhode Island and is  happy to support Street Leverage Live in Atlanta, GA!
| Website
Creative
The Sign Language Company  |  Los Angeles, CA

Since 1986, The Sign Language Company has provided qualified interpreters throughout California and around the Globe. Headquartered in Los Angeles, The Sign Language Company has established an enviable reputation in a wide array of settings.  Services are provided in the fields of Education, Medicine, Law, Mental Health, High Tech fields, Business (job interviews, conferences, seminars, training classes and workshops).   We have unique expertise in the Entertainment Industry serving as the preferred agency for Theatre, Television (including commercials, music videos, and Public Service Announcements) and Film.  We are known as the global "boutique" agency providing the finest talent with exceptional customer service. The Sign Language Company coordinates the assignments of over 300 professional and qualified sign language interpreters nationwide.
| Website
Supporter
GaRID  |  Atlanta, GA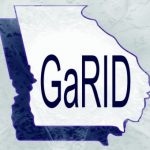 GaRID is the Georgia affiliate chapter of the Registry of Interpreters for the Deaf, established for, comprised of, and sustained by sign language interpreters.  GaRID is a nonprofit membership organization that depends on the dedicatedservice and involvement of our members to continue the purpose of initiating, sponsoring and executing policies and activities that will further the profession of sign language interpreting.  The GaRID board–Erin Salmon, President, Marcie Harper, Vice President, Wendy Sullivan, Treasurer, Donna Davis,Secretary, and Erin Kitchens, Anna McDuffie, and Hijrah Hamid, Members and Large–recognizes and commends Diane Lynch, chair of Certification Maintenance Processing Committee for her tireless work and service to the GaRID and the interpreting profession.
GaRID is pleased to sponsor CEU processing for Street Leverage – Live | Atlanta!
| Website
Stay on top of the latest and greatest.​
We will never share your info.​
Sign me up!