StreetLeverage – Live | Event Schedule
*
 Did you know you can dialogue with speakers on their session topics?    Simply, click on a session and leave a comment.  
Friday, April 26, 2013  |  4:00p-7:00p
Registration
Friday, April 26, 2013  |  6:30p-9:00p  |  .25 CEU
This insightful session is designed to improve the communication and collaboration skills of interpreters who work as part of collaborative teams. Through the use of assessment tools, games, role-playing and case study analysis. This two and a half-hour session will focus on communication styles, how different styles are manifested during communication and collaboration, and how to adapt to a range of communication style differences in order to be a more effective member of the educational team.
Saturday, April 27, 2013  |  7:30a-5:00p
Registration
Saturday, April 27, 2013  |  9:00a-12:00p  |  .3 CEU
Nancy explores the intersectional dynamic between the deaf and the interpreting communities has literally been lost in translation amid dramatic and still-evolving changes within the profession of sign language interpreting. Also missing in action are deaf persons who have been marginalized by the interpreting community and not recognized for their contributions to the advancement of the profession during its early years and over the last several decades, to the present time.
Stephanie's explores how sign language interpreters present an "authentic" representation of someone's message? What is the impact of the choices they make? Can interpreters produce authentic interpretations in all venues or are there limits?
Dennis suggests that the secret to successful interpretations often rests on "One thing. Just one thing" – remembering "the day before". Our failure to remember "the Day Before" means that we act on assumptions that generally result in lack of meaning equivalence in our interpretations.
Anna examines how interpreters tend to approach role conception, definition and implementation from an  interpreter-centric perspective.  In large part, this interpreter-centric approach to our work is the result of role  conception that foster the ideal of "interpreter as invisible"  and/or non-involved.
Saturday, April 27, 2013  |  12:00p-1:30p
Lunch on your own.
Saturday, April 27, 2013  |  1:30p-5:00p  |  .3 CEU
* Note, each session below will be offered twice.
This session will examine how the Deaf Gain perspective can dramatically transform the profession, noting the historical contributions of deaf persons from early on to the present time. Bringing back the Deaf Heart requires the active participation by deaf people on all levels – ranging from interpreter education, ethics, certification, testing and professional development, national and regional RID board service, research, mentorship, teaming with deaf interpreters, interpreter services provision and lastly, to joint efforts by the deaf and interpreting communities. Additional topics include: the social justice benefits of recognizing, welcoming and actively involving deaf persons throughout all aspects of the profession – and the importance of acting on such knowledge by transforming the current economic, political and cultural paradigm to reflect Deaf Heart values, beliefs and practices.
When you listen to professionals speak, what is it that makes them sound knowledgeable and competent? When we interpret for a professional Deaf person do they also sound knowledgeable and competent? Our personal style and repertoire have an impact not only on what we sound like to others, but how we make Deaf people sound. How do we ensure that the Deaf professional is represented as authentic and credible?In this workshop we will explore some of the challenges in and strategies for interpreting from ASL into spoken English, especially when working in professional settings. Topics will include: theories of communication, register, and structures in ASL that are vastly different from those in English (such as reported/constructed dialog, constructed action, repetition, tense continuity, and representation of culturally specific knowledge).
The session will focus on the nature of our connectedness with the Deaf Community. Clearly the field of interpreting has changed dramatically over the past forty years and many of the changes have significantly altered the relationship between interpreters and Deaf people. As a field we have sometimes remained silent while individuals and entities that know little or nothing about the Deaf Community and even less about our work as interpreters create the circumstances that have altered our relationship with the Community. At other times our professional organization, the RID, has created the circumstances that alter our connectedness with the Community. An example of this is the Code of Professional Conduct that seems to place greater emphasis on mandating common behavior rather than on cultivating ethical decision-making.
This session will elaborate on the 20 minute talk about approaches to role conception, definition and implementation in the field of sign language interpreting.  Relational autonomy as a central element of systems thinking will be explored as a framework for discussing decision-making of sign language interpreters.  Professional autonomy is the cornerstone of decision latitude available to interpreters.  Our professional autonomy is derived from the socially-constructed relationships that exist within the systems in which interpreters work.  Through case analysis, participants will explore how applying principles of relational autonomy and systems thinking to decision-making can assist interpreters in stepping out of the shadows of invisibility and into a conception of our role that is transparent and collaborative.
Saturday, April 27, 2013  |  7:00p-9:00p  |  .2 CEU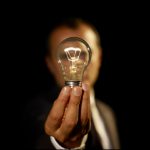 This session is designed to give speakers and participants an opportunity to identify industry challenges, share ideas and solutions, and establish connections to contribute to the agenda of change needed within the profession. The insight from this session will be synthesized and used as guiding principles for future engagement and collaboration on important topics and action within the field of sign language interpreting.
Sunday, April 28, 2013  |  7:30a-11:30a
Registration
Sunday, April 28, 2013  |  9:00a-12:00p  |  .3 CEU
Dave examines the roles and values of social justice as key components in the interpreting field. Drawing on a transformational leadership style, sign language interpreters engage participants in new ways. The presentation will highlight issues which result from transactional leadership exchanges with marginalized individuals. The first will be the link between interpreters' ability to reestablish connections with community members and Deaf individuals' autonomy. The second will be to explore the roots for social justice as a means to build a community where people are no longer kept quiet.
Shane will examine how upholding standard practices, partnering with colleagues and local leadership, staying abreast of current trends and legislative developments, and collaborating with professional organizations can position sign language interpreters to better support the collective solutions that will fortify the profession long-term.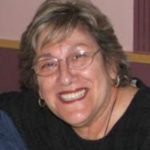 Betty explores how we want to believe that all professionals providing services to our citizens uphold the highest standards of integrity. To maintain public and collegial trust and safety, professions have mechanisms such as peer review boards, licensure, censure, and mandatory supervision to deal with those who violate these standards. Does Sign Language interpreting demonstrate professional integrity? Can we call ourselves a profession without effective measures to ensure integrity of our practitioners?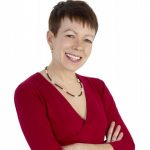 How are you defining success?  Throughout the USA and Canada, and in many other countries of the world, our field has experienced countless contributions made by thoughtful and committed interpreters, who have given of their time and talent, in order to leave the field better than when they entered it. Many of those individuals have left us with positive narratives and enduring legacies that make up the fabric of our shared Deaf-interpreter landscape.  At other times in our history, we can identify where interpreters have chosen to "take" without necessarily "giving", creating divides, and altering our relationships with Deaf communities and our own interpreter colleagues. By reviewing our history, we uncover, discover and recover some of those positive traits of success defined by what we have given to our field.  How are you defining your legacy within our collective profession of interpreting?
Sunday, April 28, 2013  |  12:00p-1:30p
Lunch on your own.
Sunday, April 28, 2013  |  1:30p-5:00p  |  .3 CEU
* Note, each session below will be offered twice.
All sign language interpreters inhabit leadership positions of some kind in their work, regardless of whether these expressions of leadership readily meet traditional definitions.  Interpreters acting on the basis of social justice, actively work on aligning themselves (as part of the interpreting community) with Deaf and hearing participants. Interpreters in this position can positively impact (e.g., bridge gaps, and enhance lives) individuals who possess two very different understandings of the world. Interpreters through a lens of social justice can learn how to become growth-oriented practitioners and leaders.  Workshop participants will carry with them new skills. First, they will learn to identify undesirable practices and how to work toward adopting social justice skill sets that will leave them open to creative and courageous solutions. Second, they can inspire others to collaborate, and third, work toward dismantling systems of privilege and oppression while sustaining respect and trust of those they serve.  As we move forward by positively impacting lives, let us realign our collective social justice values with Deaf community members and bring back their autonomy.
Shane will share successful advocacy strategies that will enable sign language interpreters to set the direction of their interpreting journey as well as the sign language interpreting profession. He will highlight the challenges that lie before us and how interpreters can responsibly uphold their commitment to a world where the interaction between a person who uses a signed language and a person who uses a spoken language has an experience that is equivalent to the linguistic and human interaction that occurs with direct communication. The shared advocacy strategies will enhance each individuals contribution to a global collective approach in achieving the standards that define excellence in interpreting.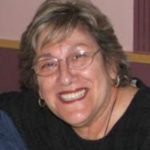 Integrity, like most other social concepts, is culturally defined. When we live and work in more than one culture, the tenets of integrity become blurred. In this workshop we will discuss the meaning of 'integrity' and then examine the ways in which we demonstrate or violate the tenets of integrity in our profession. Through group activities we will posit changes we might make to communicate among ourselves and with our consumers/clients these values of integrity. We will also consider the ways in which we can incorporate these markers of integrity into our professional code and our literature.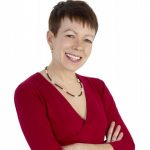 This session will explore the lessons and legacies of "giving" that have shaped our field and invite participants to reflect on the legacy they wish to leave.  We will examine the positive traits of success associated with times of growth and development, identify aspects associated with significant growth in other countries so that can apply lessons in a global context, and envision the ways in which each of us as individual practitioners might shape our collective profession.
Continuing Education                                                                                           
GaRID is an approved RID CMP Sponsor for Continuing Education Activities. Earn up to 1.6 Professional and General Studies CEUs at the Little/None and Some Content Knowledge levels.
* Only registered attendees submitting documentation and evaluation are eligible to receive CEU credit.
Please contact Brandon Arthur for inquires on refund and special accommodation policies.
Stay on top of the latest and greatest.​
We will never share your info.​
Sign me up!