Update: Historical Reflections Presentation.
On behalf of Street Leverage and the National Interpreter Education Center (NIEC), we thank you for your interest in the StreetLeverage, Interpreter Education Month presentation, "Historical Reflections with Dennis Cokely and Anna Witter-Merithew".
Due to a technical problem, a recorded version of the presentation is unavailable. The folks at the NIEC regret this deeply. We know that many of you were looking forward to the recording. Fortunately, Dennis and Anna have graciously agreed to meet and record a second session. It will not include an audience but will include the same topics discussed during the webinar. This new recording should be available in approximately one month. Stay tuned for more information.
~~~
StreetLeverage is excited to share that as part of Interpreter Education Month (IEM), Anna Witter-Merithew and Dennis Cokely will be combining forces to share a presentation that explores the history and movement of sign language interpreting education.
Interpreter Education: History Can Be a Relentless Master
* A recorded version of the presentation will be made available here shortly upon completion.
Date: Wednesday, October 22, 2014
Time: 7:00p – 8:00p EDT
Description: History can be a relentless master in its quest to ensure that critical lessons to be learned by any society will resurface time and again until they are deeply understood and internalized. This is certainly true in the short but significant history of ASL-English Interpreter Education. This presentation will focus on the critical lessons that the field of interpreter education continues to grapple with, the contribution of federal funding to the growth and development of interpreter education, and the lingering questions that need to be answered.
Presenters: Dr. Dennis Cokely and Ms. Anna Witter-Merithew
Dennis Cokely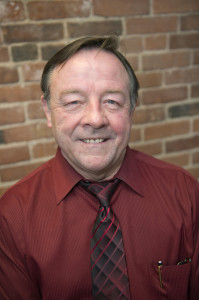 Dr. Dennis Cokely, Ph.D., CSC, is currently a Full Professor of American Sign Language and Languages, Literatures and Cultures at Northeastern University. He is Director of the ASL Program, Director of the World Languages Center, and Chair of the Department of Languages, Literatures and Cultures. Beginning in 1970, Dennis worked in various positions at Gallaudet University for 15 years. From 1983 through 1987 he served as the President of RID. Dennis' doctorate in Sociolinguistics is from Georgetown University. His publications include numerous articles, a series of five textbooks on American Sign Language (generally known as "The Green Books") co-authored with Charlotte Baker-Shenk, Sign Language Interpreters and Interpretation that he edited and Interpreting: A Sociolinguistic Model. Through the company he co-founded, Sign Media,Inc., Dennis has produced and/or directed over 450 videotape programs focusing on ASL, Deaf Culture, and Interpreter Education.
 Anna Witter-Merithew
Anna Witter-Merithew, M.Ed., CSC, SC:L, CI, CT currently serves as the Assistant Director for the UNC DO IT Center and Director for the UNC MARIE Center. She has been a practicing interpreter and interpreter educator, program developer and program administrator since 1972. Her leadership roles have included serving as President and Vice President of RID and Vice President of the Conference of Interpreter Trainers (CIT). Anna has published numerous articles and developed instructional materials relating to a variety of topics, including specialization in legal interpreting. She has been instrumental in advancing the education of interpreters in legal settings as a program developer, teacher and author since the late 1970's. Anna's most recent work has focused on the role of relational autonomy in the definition and implementation of the interpreter's role and in defining competencies of generalist and specialist practitioners. The RID published text, Toward Competent Practice: Conversations with Stakeholders, co-authored with Dr. Leilani Johnson, details findings from a field-based research project relating to entry-to-practice competencies.

Stay on top of the latest and greatest.​
We will never share your info.​
Sign me up!