CIT 2014 – Plenary| Connecting Communities: Deaf Community Cultural Wealth and Interpreters

Description
This plenary presentation will examine the ways that Deaf people and interpreters can work together to learn how to support each other. Specifically, we will examine how interpreters can become both better allies and interpreters by utilizing Deaf Community Cultural Wealth (DCCW). Within the framework of DCCW, there are six capitals that will be discussed in depth: linguistic, social, familial, navigational, aspirational, and resistant. Each of these capitals will be explained and examples will be given as to how interpreters can work with the Deaf community by supporting these capitals.
Presenter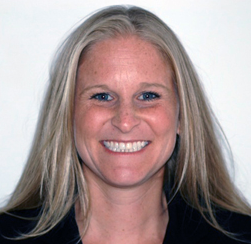 Dr. Flavia S. Fleischer, a California native and a fourth generation Deaf member of her family, graduated from Gallaudet University in 1994 with a B. A. in History. She holds two M.A. degrees. Her first M.A degree is in Interdisciplinary Studies in Deaf Education, Deaf Studies and Linguistics from California State University, Northridge. Her second M.A. degree is in Linguistics from Gallaudet University. Her Ph.D. is in Linguistics from Gallaudet University.
Prior to Flavia's current employment at California State University, Northridge as the Deaf Studies Department Chair, Flavia was employed as a full-time instructor in the Department of ASL and Deaf Studies at Gallaudet University in Washington, D.C. from 2003-2006 and as an Assistant Professor in the Department of ASL and Deaf Studies at Utah Valley University from 2007-2011. She has also taught American Sign Language and Deaf Culture at College of the Canyons and at Saddleback Community College, both in southern California.
Flavia was born to the field of Deaf Studies as her father was one of the pioneering academicians in the field. Deaf Studies has been a central theme in Flavia's life, where Deaf education, Deaf Studies issues, and Deaf Activism were constant areas of discussion. In her childhood, most of her focus was on understanding herself as a Deaf person and the role of Deaf people in our world. Within the field of Deaf Studies, Flavia is an activist and is very interested in fighting against oppression of all minorities, especially oppression of Deaf people. Flavia has been given numerous workshops and presentations relating to ASL, ASL Linguistics, Deaf Education, and Deaf Cultural Studies.
Flavia is married to Dr. Will Garrow and they have a 20-year-old daughter, Ryssa, who is a fifth generation Deaf member of our family.
Stay on top of the latest and greatest.​
We will never share your info.​
Sign me up!