ASL Slam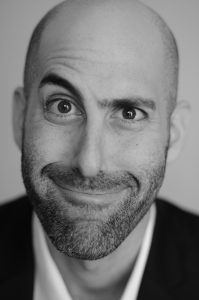 StreetLeverage is excited to announce its partnership with the Texas School for the Deaf (TSD) to open the Friday night, May 2nd, session of StreetLeverage – Live 2014 to the broader Austin Deaf and Interpreter Communities. StreetLeverage and TSD will be hosting ASL Slam with Douglas Ridloff in the historic TSD R.L. Davis Auditorium at 7:30p. ASL Slam is a night of fun and improvisation that will liberate the closeted ASL storyteller, rapper, poet, and/or comedian in all of us. Bring your piggy-banks! StreetLeverage will be encouraging and collecting donations to raise money for the TSD Drama Dept.
Douglas Ridloff
Ridloff is the curator of ASL SLAM, a monthly ASL poetry/storytelling event.  While the event operates on an "open-stage" basis, Ridloff adds to the event by curating a lineup of Deaf ASL artists, both national and international.  This cultural celebration has led to the creation of S4nses, a production company that aims to create a permanent collection of the visual vernacular.  Productions include ASL Knock Out and Hot Deafrobics with Fiona.
Ridloff lives in Brooklyn with his wife and son.
Stay on top of the latest and greatest.​
We will never share your info.​
Sign me up!