ASL Curriculum Project Fundraising Event
Join us in Making a Difference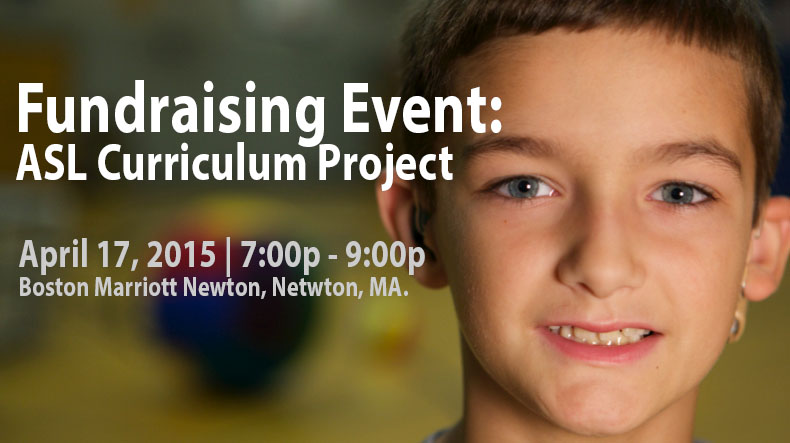 Come join an evening of giving and entertainment to raise monies for the ASL Curriculum Project at The Learning Center for the Deaf. Your donation and attendance are a demonstration of your commitment to being the difference in the life of a Deaf youngster. Together we can help them build a brighter tomorrow.
Entertainment will include inspiring performances by Rosa Lee Timm, Patrick Graybill and CJ Jones. The evening will be emceed by Brenda Schertz.
Complete the form below to donate and attend the Fundraising Event: ASL Curriculum Project on April 17, 2015 from 7:00p – 9:00p. The event is being held at the Boston Marriott Newton, which is located at the Boston Marriott Newton (2345 Commonwealth Avenue Newton, MA 02466).
Bring your piggy banks.
Stay on top of the latest and greatest.​
We will never share your info.​
Sign me up!