2015 RID Conference Coverage Partners
We are grateful for the support of our coverage partners! It is with their support of the StreetLeverage endeavor that makes what we do possible.
Special thanks to:
ASL Services | Kissimmee, FL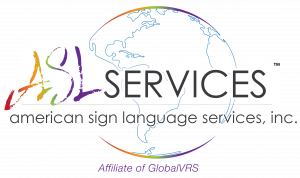 ASL Services, Inc. provides Experience, Expertise and Excellence in our nationwide Professional Sign Language Interpreting Services and is "Dedicated to Community", promoting respect for Language and Cultural Diversity. (Headquarters: Orlando, Florida  www.ASLServices.com)
| Website


Deaf Access Solutions | Bethesda, MD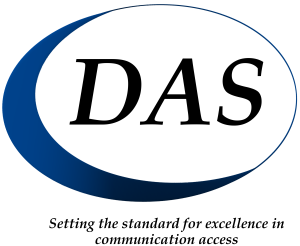 Deaf Access Solutions, Inc (DAS) is an interpreter-owned and operated company based in Washington, DC focusing on the provision of communication access for deaf and hard-of-hearing people.  We have intimate, first-hand knowledge of communication facilitation between deaf & hard-of-hearing consumers and their hearing co-workers and others with whom they interact. Our commitment to quality makes us a leader in the field of community interpreting. Our interpreters enjoy competitive pay and a variety of challenging assignments.  We offer a user-friendly online scheduling system.  With DAS you are certain to work with high caliber certified interpreters who are also pre-screened internally.  We offer professional development opportunities and a variety of benefits. Contact us at opportunities@deafaccess.com for more information.
| Website



Professional Sign Language Interpreting  |  Denver, CO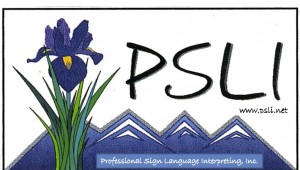 Professional Sign Language Interpreting, Inc. (PSLI, Inc.) has been providing top notch interpreting services since its beginnings in January of 2001. Owned by three RID certified interpreters with 100 years of combined interpreting experience in the Deaf Community, PSLI, Inc. is committed to providing comprehensive communication services in the most professional, efficient, and effective consumer-oriented manner possible. We have RID certified coordinators/schedulers  and can match the needs of the Deaf community with the skills of the interpreting community. We work with the most skilled, certified interpreters in the Denver area.
PSLI, Inc. is also committed to providing a meaningful and rewarding professional career for sign language interpreters. We provide liability and workers compensation insurance coverage for all interpreters as well as health and retirement benefits to staff. Whether you're seeking our our services or interested in a career, we at PSLI, Inc. look forward to working with you.
| Website
Stay on top of the latest and greatest.​
We will never share your info.​
Sign me up!