StreetLeverage Sponsors | 2013 RID Social Media Coverage
The StreetLeverage coverage of the 2013 RID conference is only possible because of the industry supporters listed below. StreetLeverage offers its sincere appreciation to our coverage sponsors and recognizes them for their commitment to the individual sign language interpreter and field of sign language interpreting.
Join us in thanking them for their support!
* For information on supporting the coverage, please contact Brandon Arthur.
Champion
Gallaudet Interpreting Service  |  Washington, DC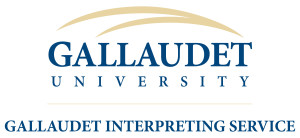 Established in 1990, Gallaudet Interpreting Service (GIS) serves the Gallaudet community and the general Washington D.C. metropolitan area. With over 30 years of growth as a provider of communication access services, within the heart of the Deaf community, GIS embodies commitment, professionalism, experience and a strong sense of customer service, as well as excellence in interpreting skills.
Although GIS is primarily a campus resource, interpreters also work in the greater community, including local business, government, legal and medical facilities. GIS staff and freelance interpreters work in a wide array of settings; Gallaudet and consortium classrooms, conferences, banquets, legal arena, video interpreting, business meetings, job interviews, workshops, internships, medical appointments, international, Deaf-Blind interpreting services and more.
In addition to providing interpreting services, GIS is committed to actively engaging in the ongoing enhancement of the interpreting profession and client services through professional development opportunities, such as within the Results! Mentoring Program and interpreting workshops.
| Website
The Sign Language Company  |  Los Angeles, CA

Since 1986, The Sign Language Company has provided qualified interpreters throughout California and around the Globe. Headquartered in Los Angeles, The Sign Language Company has established an enviable reputation in a wide array of settings.  Services are provided in the fields of Education, Medicine, Law, Mental Health, High Tech fields, Business (job interviews, conferences, seminars, training classes and workshops).   We have unique expertise in the Entertainment Industry serving as the preferred agency for Theatre, Television (including commercials, music videos, and Public Service Announcements) and Film.  We are known as the global "boutique" agency providing the finest talent with exceptional customer service. The Sign Language Company coordinates the assignments of over 300 professional and qualified sign language interpreters nationwide.
| Website
Activist
Professional Sign Language Interpreting  |  Denver, CO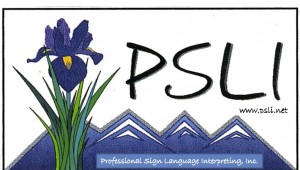 Professional Sign Language Interpreting, Inc. (PSLI, Inc.) has been providing top notch interpreting services since its beginnings in January of 2001. Owned by three RID certified interpreters with 100 years of combined interpreting experience in the Deaf Community, PSLI, Inc. is committed to providing comprehensive communication services in the most professional, efficient, and effective consumer-oriented manner possible. We have RID certified coordinators/schedulers  and can match the needs of the Deaf community with the skills of the interpreting community. We work with the most skilled, certified interpreters in the Denver area.
PSLI, Inc. is also committed to providing a meaningful and rewarding professional career for sign language interpreters. We provide liability and workers compensation insurance coverage for all interpreters as well as health and retirement benefits to staff. Whether you're seeking our our services or interested in a career, we at PSLI, Inc. look forward to working with you.
| Website
Purple Communications | Rocklin, CA
At Purple, we're dedicated to developing fast, easy and convenient communications technology to fit your individual lifestyle. Because of our many innovations and firsts, including Internet relay, wireless relay, mobile communication apps, real local 10-digit number access for video and text relay customers, and interpreting services, Purple continues to be a strong leader in VRS. Our most recent innovation, SmartVP™, is much more than just a TV-top videophone, it's a state-of-the-art device that is changing the way our customers communicate, making Purple your smarter VRS choice. For more information about SmartVP, go to www.purple.us/SmartVP. To download Purple's New P3 and P3 mobile, go to www.purple.us/trynow.
| Website
Advocate
Sorenson Communications  | Salt Lake City, UT

Sorenson Communications (www.sorenson.com) provides the highest-quality communication products and services for deaf and hard-of-hearing individuals. The company's offering include the Sorenson Video Relay Service® (SVRS®), the highest-quality video interpreting service; Sorenson ntouch® suite of products – the ntouch® VP videophone, ntouch® PC, ntouch® Mobile, all designed specifically for use by deaf people; and Sorenson IP Relay® (SIPRelay®), a text-to-speech relay service.
| Website
TCS Associates | Rockville, MD

Trusted, Careful, Steadfast — These words come to mind when describing TCS Associates' philosophy and approach to providing interpreting services.  TCS Associates employs a dynamic mix of Deaf, hearing and CODA interpreters and believes in providing competent interpreting services while maintaining strong ties to our roots in the Deaf community.  TCS Associates applauds and supports Street Leverage's innovative approach to creating dialogue for change in our field and is thrilled to have this opportunity to provide sponsorship.
| Website
Partners Interpreting | Boston, MA

Partners Interpreting LLC is a full service interpreting agency. Entering into their fourth year of operation, PI is proudly owned and operated by interpreters who are CODAs. PI serves the thriving deaf community in Massachusetts and Rhode Island and is  happy to support Street Leverage Live in Atlanta, GA!
| Website
Supporter
Access Interpreting  |  Washington, DC

Access Interpreting is proud to be the founding sponsor of StreetLeverage – Live.  Access is a nationwide communications service provider solely invested in enriching the quality of life of the Deaf and hard of hearing community.
With our top of the line Access Portal system, you can easily view, accept, track, and invoice your assignments. Our friendly schedulers are available 24/7 to take care of the logistics; so you can focus on providing your services. Contact us to learn more about how we can work together.
| Website
Sign Language Interpreting Professionals | Pittsburgh, PA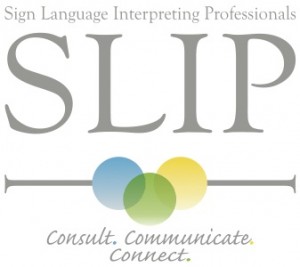 Sign Language Interpreting Professionals (SLIP) is a CODA owned interpreting agency in Pittsburgh Pennsylvania specializing in reliable, consistent and professional interpreting services for the Deaf community. 2013 marks SLIP's 10th Anniversary! In addition to providing both onsite and VRI services, we pride ourselves in working together with the community and keeping the communication access needs of the Deaf community at the forefront of our daily work.
| Website 
Deaf Access Solutions  |  Bethesda, MD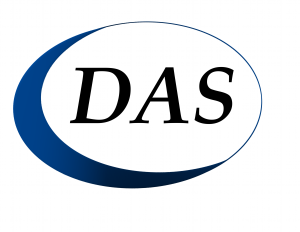 ASDF
Deaf Access Solutions, Inc (DAS) is an interpreter-owned and operated company based in Washington, DC focusing on the provision of communication access for deaf and hard-of-hearing people.  We have intimate, first-hand knowledge of communication facilitation between deaf & hard-of-hearing consumers and their hearing co-workers and others with whom they interact. Our commitment to quality makes us a leader in the field of community interpreting. Our interpreters enjoy competitive pay and a variety of challenging assignments.  We offer a user-friendly online scheduling system.  With DAS you are certain to work with high caliber certified interpreters who are also pre-screened internally.  We offer professional development opportunities and a variety of benefits. Contact us at opportunities@deafaccess.com for more information.
| Website
Visual Communication Interpreting  |  Knoxville, TN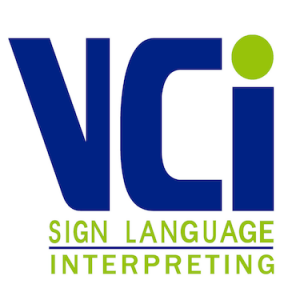 "The friendliest interpreters in town" quickly became the reputation of Visual Communication Interpreting, Inc (VCI) when it was established in 2007. Now in 2013 VCI is best known for our friendly interpreters and for something we call Blue Wall Trust which means that everything  seen, heard, and/or signed during any interpreted assignment is between "you, me, and The Blue Wall".  The Blue Wall policy came from a genuine love and respect for all people we work with.
Based in Knoxville, Tennessee VCI elects to hire and utilize the sign language interpreting services of RID certified and college educated professionals who understand that privacy is paramount and interpreting with excellence is the standard. We guarantee reasonable rates, satisfaction with our work, kindness from our staff, convenient scheduling options and our Blue Wall Trust policy.
Visual Communication Interpreting.
We appreciate your trust.
| Website 
Stay on top of the latest and greatest.​
We will never share your info.​
Sign me up!