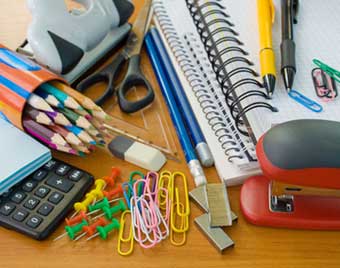 Let me start by tipping my cap and offering my thanks to the longtime practitioners and business owners and operators that have together persevered to form and publicly legitimize what we know as—our profession.  As is the case with most worthwhile endeavors, forerunners likely experienced many quiet victories and public struggles and have sacrificed with little recognition.  I believe that our profession is no different.  It is my hope that the experiences I have been invited to share, as result of having played a role in establishing and growing a business within our profession, will be considered collective accomplishments—because they certainly are.
It is no secret that owning and operating any small business is as much a labor of love as it is a disciplined juggling act.  Nowhere is this more obvious than right here in the business of providing communication access services.  While I can't speak on behalf of all service providers in our profession, I believe that many of the experiences I will share as a result of founding and guiding Visual Language Interpreting (VLI) through the start-up, growth and establishment phases of its life cycle may prove familiar.
Start-up – The Early Days
That first trip to the office supply store was an exhilarating one.  I recall my excitement as I added item after item to an already overflowing cart of "business necessary" supplies and equipment.  If only all the decision surrounding business ownership and operation were that easy.
The early road as a fledgling company with limited resources was not an easy one.  Our business model of quality-centered services brought us face to face with the hard reality of the tiny margin between the costs of employing the top talent and the limits of price-point when operating in a market already steeped in competition.  It was with a practical understanding of the realities of doing business within our profession and respective market that we began to think differently about how to approach our business and the need to find greater operational efficiencies.
It was amid this struggle of managing limited resources and seeking ways to be more efficient that we recognized the need to automate.  Consequently, we invested heavily in developing a web-based management system.  This system allowed our customers and practitioners to gain access instantly to real-time information and to manage their business as it was convenient for them.  Consequently, our operations became more efficient and we changed the way services in our area were being offered.  Customers and practitioners quickly realized the added value of this offering, which differentiated us in our marketplace.  The decision to automate early was exactly what we needed.  It was here that a pattern for success was learned.
Unfortunately, the success of the decision to automate did not prevent a misstep that threatened to cripple our little operation.  The temptation for naive entrepreneurs to avoid the high costs of engaging experts to review and/or draft documents and agreements is very real and can hold severe consequences.  It was in succumbing to this very temptation that I later discovered how real and severe these consequences can be.  In an attempt to eliminate the cost of legal fees, I naively negotiated and co-drafted an arrangement to provide in-kind services in exchange for other "business necessary" items and services from another entity.  As can sometimes be the case when relationships come to a close, the interpretation of commitments fulfilled and benefits gained can be a point of debate.  Consequently, it became necessary to spend thousands of dollars in attorney's fees to formally resolve the dispute.  This was a harrowing and maturing moment in my career and in the lifespan of this newly established business.  To be faced with the possibilities of an enormous financial set-back as a result of forgoing the expense of a few hundred dollars, is a lesson that drives home the saying, "Penny wise, pound foolish."  It was in this new found maturity that an understanding of the importance of engaging experts to extend businesses know-how—regardless of the cost—was fully and practically appreciated.
Growth – Change Is Required
Somewhere amid the struggles of starting up, it dawned on us that our venture was working.  We were seeing our customer and practitioner base grow, and the number of service hours steadily rise.  It was a tremendous feeling.  However, accompanying this feeling satisfaction was one of fatigue.  The long hours and increased demand on time and resources was palpable.  It was clear that the current infrastructure would only support the growth we were experiencing for so long.
When structural strain quickly began setting in, it was decided that the solution was to hire people with more specialized skill sets, and to overhaul company processes.  It was quickly noted that this was a double-edged sword that needed to be handled with the utmost care.  As we began to implement the changes deemed necessary to support the growth of the business, we immediately noted that in addition to appreciating the quality- centered services we consistently provided, our customers and practitioners also appreciated the intimate exchanges and the lack of formalities in getting business accomplished that they had enjoyed with us as owners of the company.  We found that adjustments to our current or historical processes, though made in the name of sustaining the future of the business, were difficult for our customers and practitioners to accept.  It would require significant time and attention in order to convey to them that the values of the organization hadn't changed, only the process of interfacing with it.
I wish I could say that we executed this transition flawlessly.  Unfortunately, this was not the case.  While some customers and practitioners have transitioned through the adjustments and found we are still the same organization as we once were but simply on a larger scale, others have chosen to do business elsewhere.  As it is with all labors of love, relationships are sometimes more than simply business, and when decisions are made to part ways, a loss is felt.  It is in the loss of these relationships that I find some of my greatest disappointments.  It is in the understanding of the implications of change, and in the deliberate planning and execution of strategies for growth that operations are fortified and customers and practitioners transition successfully.
Although growth requires change, change is not always easy, growth also brings a much needed influx of capital.  It is with these injections that businesses can reward employees, implement greater value added services for customers and practitioners, replace equipment, and increase the sophistication of the core operation.
The growth we experienced gave us just that opportunity.  We took the time to examine our business from a holistic point of view and directed new capital towards enhancing our commitment to those who were working and doing business with us.  We gave sizable salary increases to employees, expanded their benefits packages, and replaced antiquated equipment.  We also increased the pay rates for freelance practitioners and offered our customers greater tools to manage the communication access portion of their businesses.  It was making this investment early in the lifespan of the business that has strengthened the relationships we enjoy with our employees, customers, and practitioners.
Establishment – Giving Back
At some point we came to the place where our business had matured enough in the market to garner a base of loyal customers and practitioners.  It was here, without the need to struggle for daily survival or spend the entire workday problem solving with a fire hose, that one can take the time to seek out opportunities to give back.
It has always been important for us to give back when, where, and what we can to support worthy causes and organizations that do important work.  We have done this in a number of ways, such as, offering services significantly below market rates, donating services entirely, or providing direct financial support.  These opportunities have found special meaning to our business and to those with whom we work.  One such opportunity was to work in support of a charity event which raised money to fight breast cancer.  This opportunity was made possible by our teaming up with practitioners to offer an incredibly deep discount for services in an effort to divert as little money as possible from the funds raised.  This event required a large group of practitioners to be present from the very early hours of the morning through the late hours of the night.  It was here, exposed to the elements for multiple days and for extended hours, that the bonds of humanity were recognized and the matters of rates, schedules, and payment terms were forgotten.  Together we were working in support of a worthy cause to benefit the lives of people we would likely never meet.  To be able to participate in such an amazing opportunity firmly reconnected us to the humanity of the services we provide.  It is in these moments that the satisfaction of owning and operating a business is in its most pure form.
Additionally, we recognized that our efforts to give back also had to be focused on the tireless pursuit of improving business practices, enhancing practitioner advocacy, and offering support to the individuals and organizations working to improve our profession.  With this recognition, we rallied behind those working to ensure the professional development and credentialing of the practitioners we depended on to deliver our services.  Our support was given by means of volunteerism, in-kind service donations, and direct financial support.   By giving back to these organizations, we were contributing to the betterment of our profession and of the individuals and businesses participating in it.
It is here in the establishment phase, with the myriad demands and daily decisions, that the consistent effort to give back has its greatest return—the daily and long-term forward movement of the profession.
In The End
As can be easily deduced from the examples and experiences shared in this article, business ownership and operation is the continual process of moving from naivety to maturity—over and over again  in some cases—while transitioning from start-up to growth and then to establishment.  The hard reality of this perpetual maturation process is that naïve missteps will often overshadow a series of excellent decisions, meaningful relationships will start and fade, and those unwilling to admit and learn from their mistakes will not succeed.  It is only through this process that business owners and operators are equipped to properly guide their businesses to success.
The process of founding and guiding Visual Language Interpreting through the phases of its life-cycle has certainly been, if nothing else, a maturing process.  We have made some excellent decisions and then immediately made poor ones; we have experienced success and weathered public failure; we have overcome many challenges, sometimes at significant cost.  The primary reason for the survival of our business can be attributed to the many amazing, dedicated people that have shared in the process of nurturing it.  To them I will forever be grateful.
If I were able to offer some advice to that naïve guy on his inaugural run to the office supply store, I would advise him that investing in people—whether directly or indirectly—is where the highest and most satisfying returns will be found.  That struggles will give way to opportunities, and opportunities will be what you make of them.  That the accomplishments of a business are the collective work of the past and present.  And finally, that a business' success is its legacy, not the bottom-line.